About Us
King Management Solutions LLC, founded in 2003, is a privately held real estate management and investment firm headquartered in Macon, Georgia. Since its inception, the company has focused on the acquisition, financing, management and disposition of quality apartment communities and commercial properties. King Management's footprint includes North Carolina, South Carolina, Georgia, Alabama, Tennessee, and Florida.
In addition to providing management services for our investors and for third party ownership groups, King Manageement also offers investment services.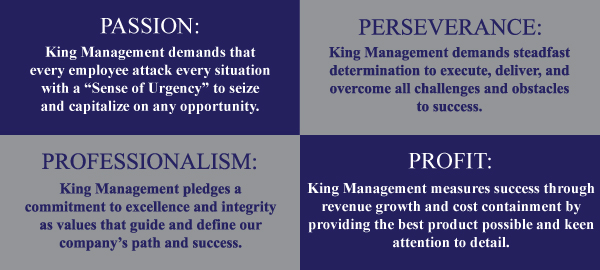 We pledge to pursue customer satisfaction through continual improvement and to stay focused on the details that lead to success. At King Management we strive to work hard, work smart, and work together in the pursuit of greater investment returns for our clients.