Bill King, President
Bill King is the founder and president of King Management Solutions, LLC headquartered in Macon, Georgia. King Management is a full service management company founded in 2003 with a portfolio of over 4,000 units. Prior to founding King Management, Bill worked for Lucent Technologies Global Operations in Dallas, Texas.
Bill has a B.S. and an M.B.A. from Virginia Tech. Bill is a member of the National Eagle Scout Association, a former Hokie Club Chapter President, and served on the Board of Directors for the Virginia Tech Athletic Fund.
Bill and his wife, Wendy, live in Macon, Georgia with their two children William and Mackenzie.

Wendy King, Vice President and General Counsel
Wendy has practiced Real Estate Law in Georgia since 2002. Prior to moving to Georgia, Wendy practiced criminal law with the Dallas, Texas District Attorney's Office.
Wendy holds a B.A., cum laude, from Vanderbilt University and a JD from SMU's Dedman School of Law. She maintains her license to practice in Georgia and Texas.
Wendy and her husband, Bill, live in Macon, Georgia with their children William and Mackenzie. Wendy is active in a number of philanthropic boards and organizations including Save-A-Pet, Inc.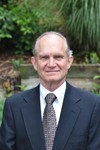 Pete King, Director of Business Development and Asset Management
Pete joined King Management Solutions, LLC in 2008 after a 30 year career with Lucent Technologies and Tyco Electronics. As a plant manager, Pete oversaw an operation with 1,500 employees focused on providing quality products and excellent customer service. A leader in driving Six Sigma methodology for improving processes, reducing cost, and providing high quality service, Pete now brings the same commitment to excellence to King Management.
Pete has a B.S., cum laude, from the University of North Carolina at Charlotte (Engineering). Pete resides with his wife, Judy, in Greensboro, NC, where he manages our North Carolina operation.